Greenagers, through its paid employment programs, internships and apprenticeships, engages teens and young adults in meaningful work in environmental conservation, sustainable farming and natural resource management. In the Berkshires and nearby New York State, our trail crews maintain existing trails and build new trails for the Appalachian Trail Conservancy, Trustees of Reservations, Columbia Land Conservancy and other conservation organizations. Our Farm Apprentices work with local farmers, learning animal husbandry and organic agriculture. New this year, our Farm Apprentices will participate in our Young Farmer Education Series, bi-monthly workshops and farm tours led by Jen Salinetti of Woven Roots Farm.
Our 2018 season applications will become available in February of 2018. Stay tuned!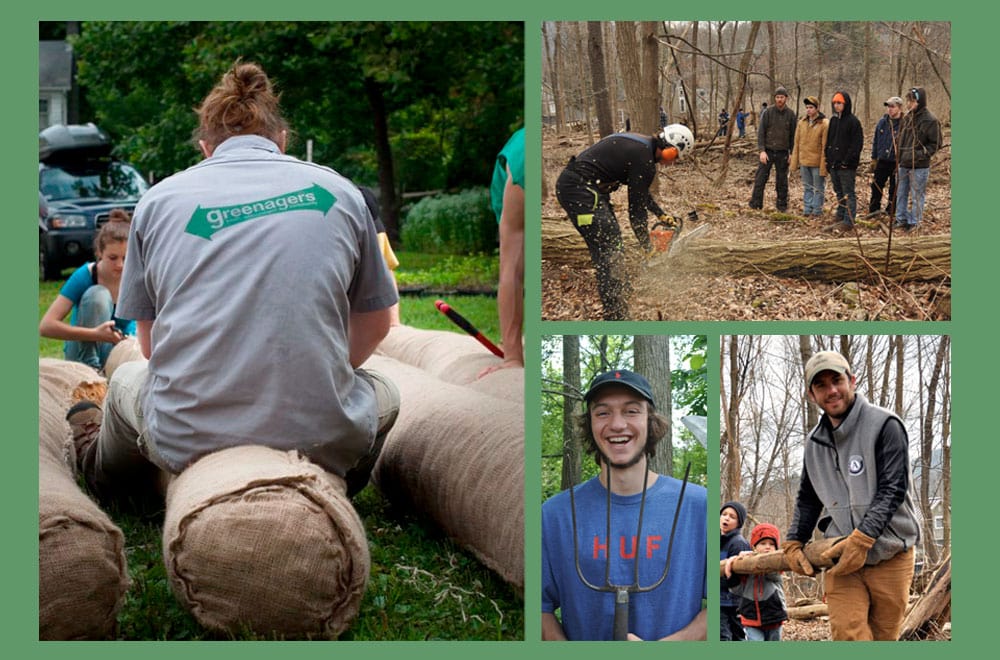 Ready to Work?
If you've already been accepted into one of our programs, congratulations – we're excited to meet you.
To make your first day smoother for you and for us, please download the forms below.
Print the forms and fill them out before you arrive.