Greenagers, through its paid employment programs, internships and apprenticeships, engages teens and young adults in meaningful work in environmental conservation, sustainable farming and natural resource management.
Trail crews
In the Berkshires and nearby New York State, our trail crews maintain existing trails and build new trails for the Appalachian Trail Conservancy, Trustees of Reservations, Columbia Land Conservancy and other conservation organizations.  Crew Members work on crews of 6-8 youth and one crew leader. Over the course of the season they:
learn the skills necessary to the various jobs with which they are tasked;
acquire knowledge and familiarity with the tools and vocabulary required to accomplish the work;
receive on-site training by community specialists, ranging in topic from species identification to stone wall construction;
engage in daily journaling exercises;
connect with community conservation partners;
find new areas of the Berkshires and Columbia County to know and love;
earn money – this is a real job with a starting wage of $11/hour;
and have a blast!
2018 Community and CLC Trail Crews will run from July 2nd to August 10th, Mondays to Thursdays. The A.T. Crew will run from July 2nd to July 27th, Mondays to Fridays. The A.T. Crew camps on site during the week, returning home for the weekends.
agriclutural apprenticeships
Our Agricultural Apprentices work in areas that involve vegetable production, animal husbandry, value added farm products, and farmers' market management. The Agricultural Apprenticeships program includes a variety of ways for students to engage in our local food economy through:
Positions paid by the hour
Position paid by weekly stipend
Experiential internship (not paid)
Participation in our Young Farmers Education Series: Exploring the Berkshire Agricultural Landscape, a weekly exploration of local farms.  Visits will include a farm tour, Q&A with the farmers, and on-site volunteer time.
Agriclutural Apprenticeships are scheduled on a case-by-case basis, according to the individual needs of the farm and apprentice. Applications are received on a rolling basis. For more information, please contact Jen Salinetti, Program Coordinator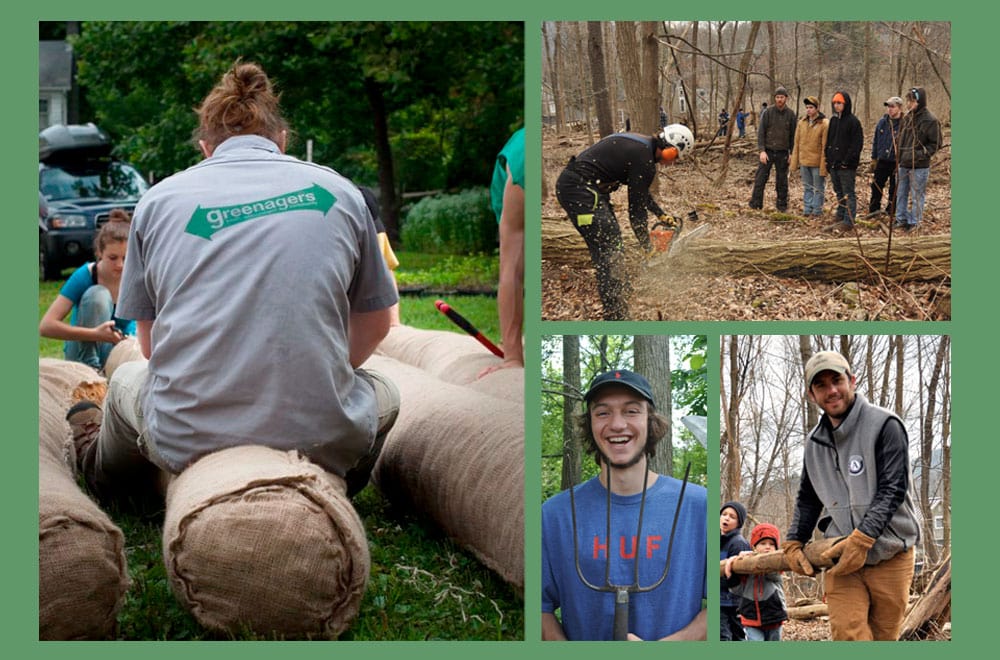 Ready to Work?
If you've already been accepted into one of our programs, congratulations – we're excited to meet you.
To make your first day smoother for you and for us, please download the forms below.
Print the forms and fill them out before you arrive.