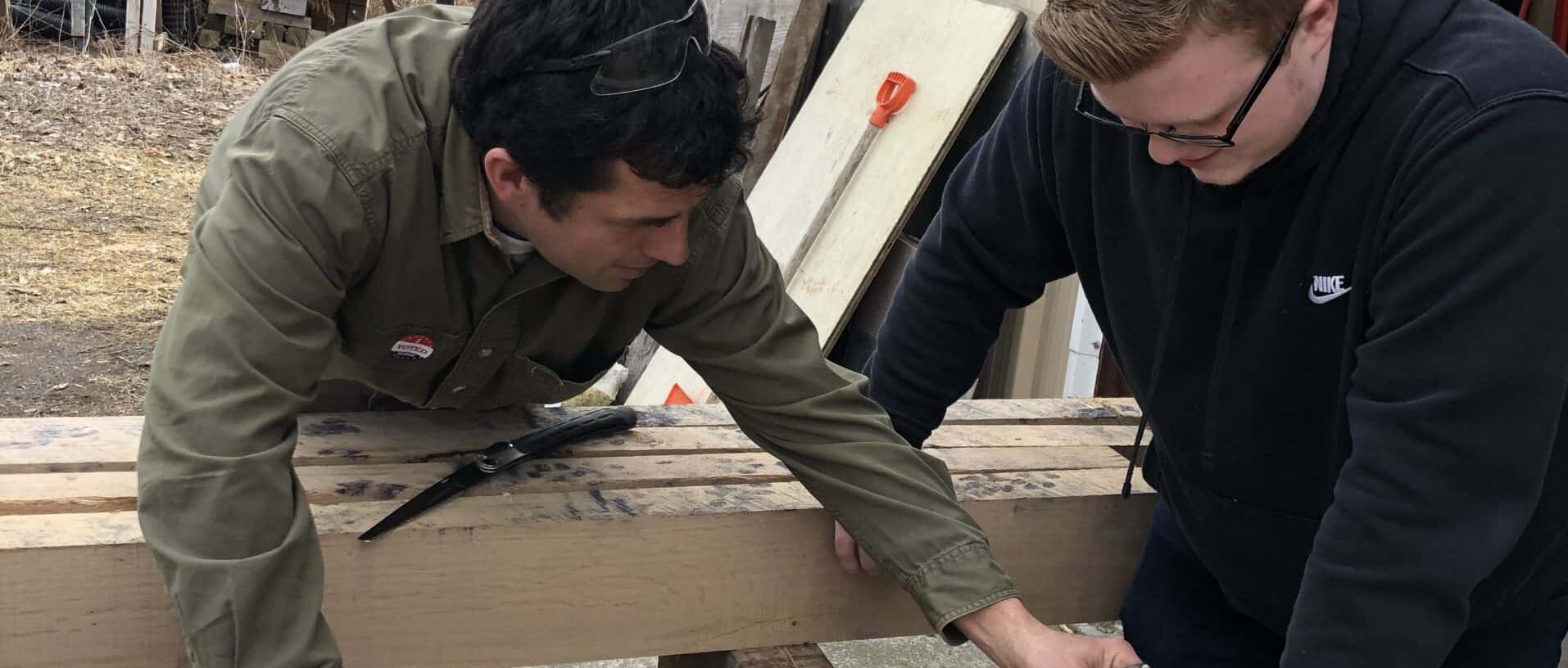 Now Hiring: Pathways to the Trades Leader
We are looking for a leader for program focused on introducing students to aspects of the building and landscape trades through hands-on projects, sites visits, and workshops with local contractors.
Full Job Posting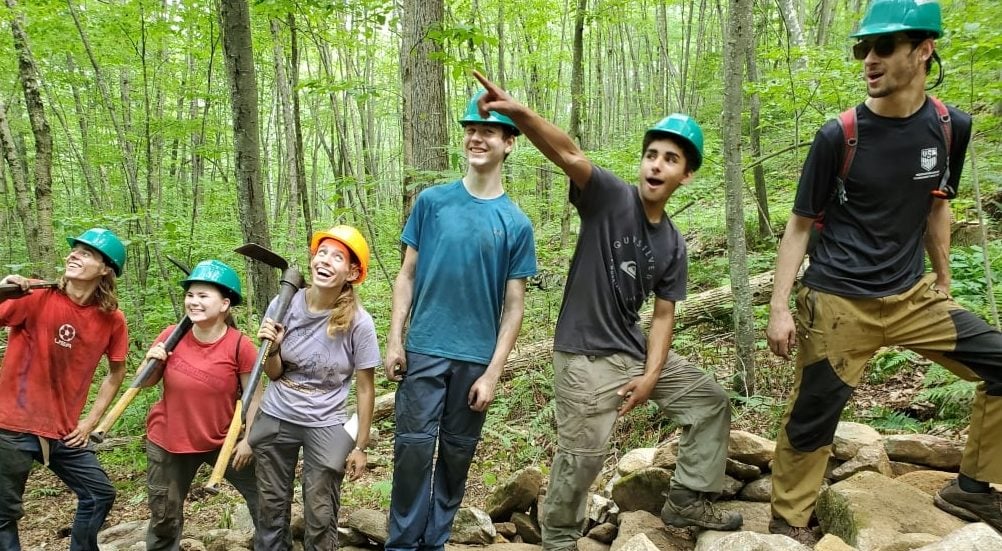 April Hill Capital Campaign
Support Greenagers' campaign to acquire, steward and grow our youth environmental and vocational programs at the April Hill Conservation and Education Center in Egremont.
Learn More & Donate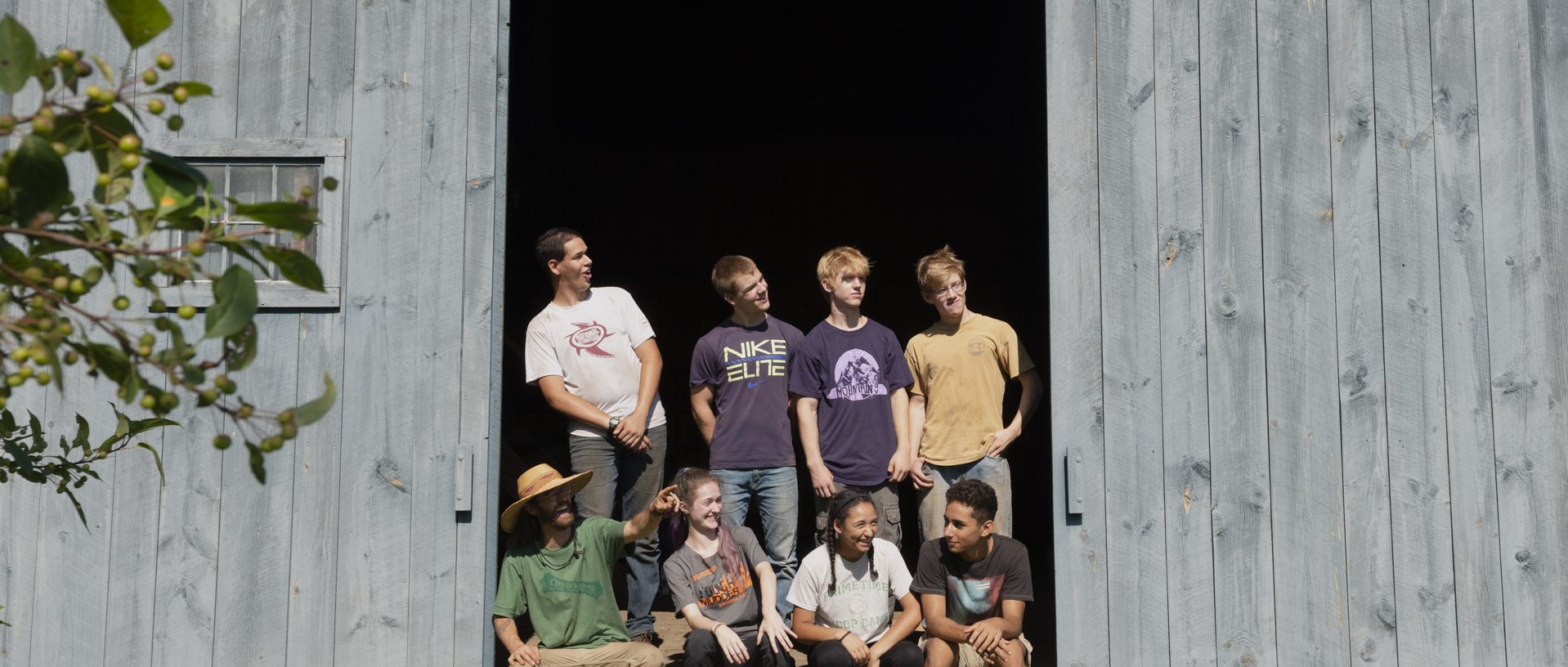 In the News
Check out our blog to link to press articles on our new home - April Hill Conservation and Education Center!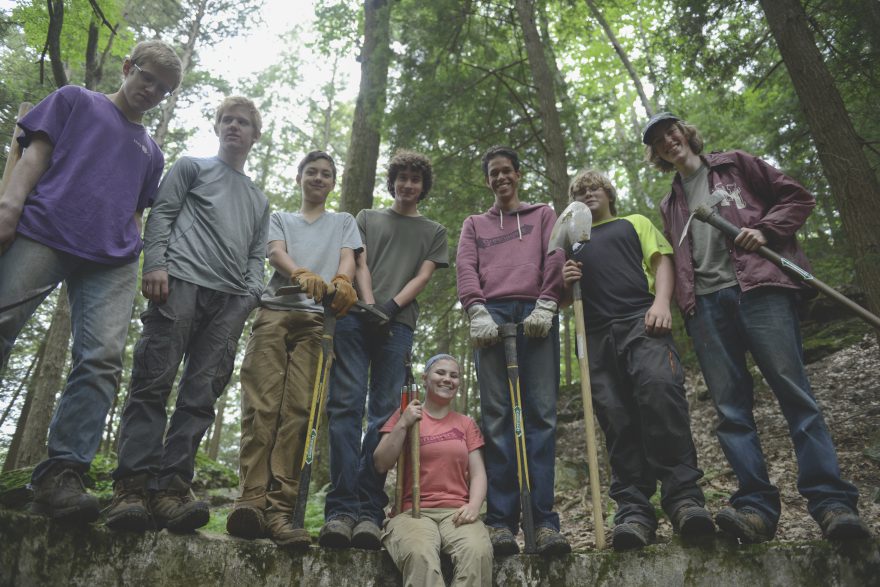 Work With Us
Join our trail crews and be part of a team maintaining and building trails across the Berkshires and New York State. Learn new skills, earn money, and have a blast doing it!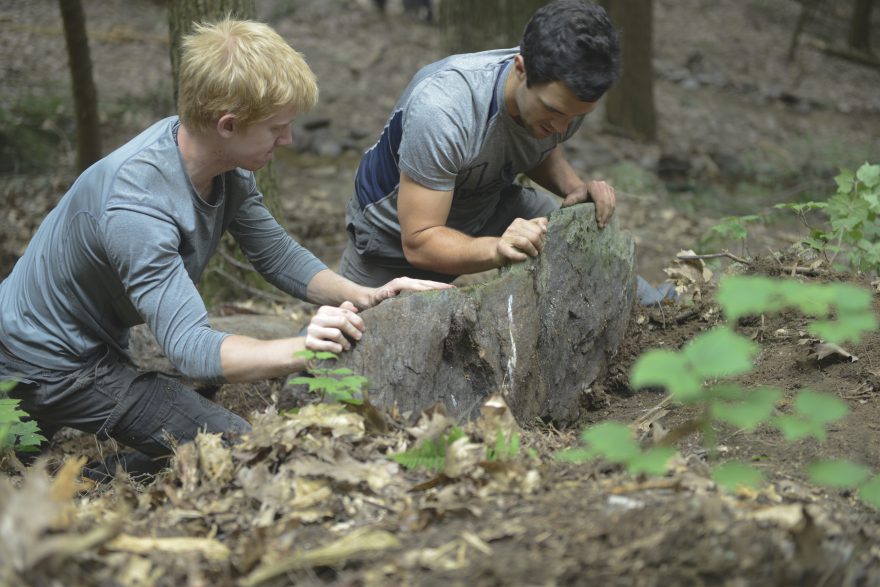 Hire A Crew
Greenagers crews are available for hire to work on public lands. Crews maintain existing trail and build new trail; remove invasive species; construct kiosks and benches; and more.
Youth + Environment + Work + Community
Greenagers engages teens and young adults in meaningful work in environmental conservation, sustainable farming and natural resource management.
Trail Crews maintain existing trails and build new trails for the Appalachian Trail Conservancy and other conservation organizations.
Farm Crew Members work on the farm at April Hill, learning regenerative agriculture and animal husbandry.
Volunteer Teams install Front Lawn Food gardens for area families, to encourage home-based food growing.
We are looking for a leader for new programming focused on introducing students to aspects of the building and landscape trades through hands-on projects, sites visits, and workshops with local contractors, and community based service.  The ideal candidate will have a minimum of 5 years experience in construction, landscaping, trail work, or related fields with…
Greenagers' New Farm Manager is Bringing a Full-Scale Educational Farm to Life at April Hill On the Greenagers wish list, after its 2019 purchase of the April Hill property as a home for youth education and conservation: A truly sustainable and educational working farm. The expansive, fertile property was waiting for a plan and action…
Greenagers supports and stands side by side with all who work and fight for racial justice. We support the right of every person to engage in nonviolent civil disobedience. We support justice and reparations for all people of color. We believe in social equality and know that this cannot come without economic equality. We are not…
See all news