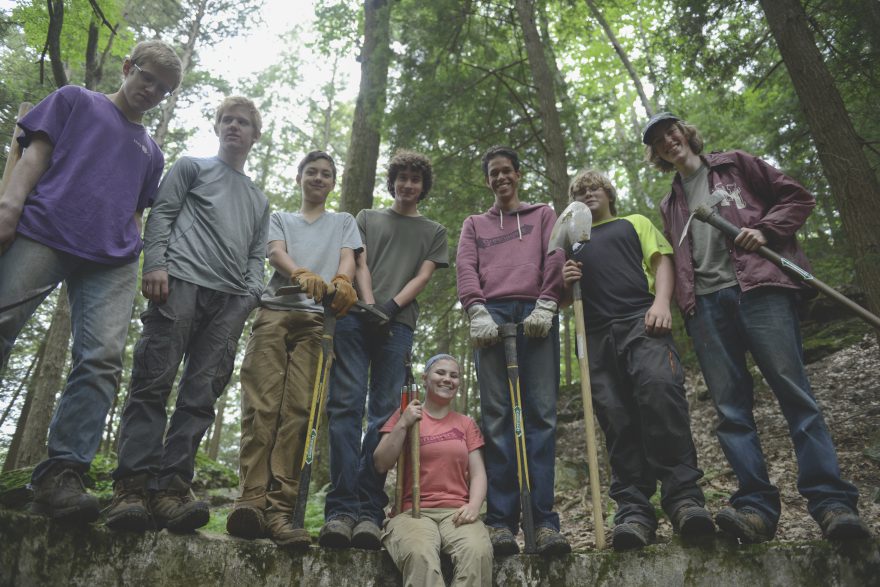 Work With Us
Join our trail crews and be part of a team maintaining and building trails across the Berkshires and New York State. Learn new skills, earn money, and have a blast doing it!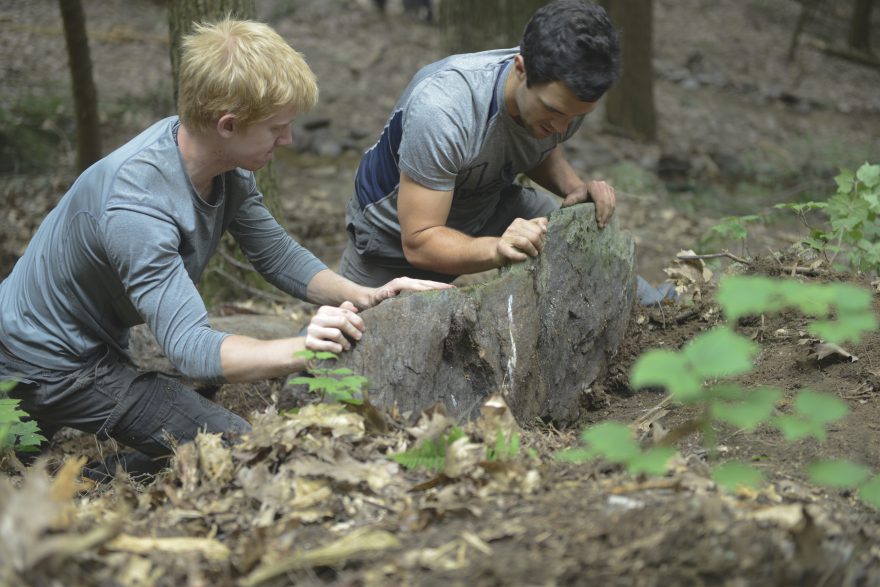 Hire A Crew
Greenagers crews are available for hire to work on public lands. Crews maintain existing trail and build new trail; remove invasive species; construct kiosks and benches; and more.
Youth + Environment + Work + Community
Greenagers engages teens and young adults in meaningful work in environmental conservation, sustainable farming and natural resource management.
Trail Crews maintain existing trails and build new trails for the Appalachian Trail Conservancy and other conservation organizations.
Farm Crew Members work on the farm at April Hill, learning regenerative agriculture and animal husbandry.
Volunteer Teams install Front Lawn Food gardens for area families, to encourage home-based food growing.
"This organization offered me my first job one decade ago via William Conklin. At the time, I complained beginning to end about the outdoors and the dirt and the work. Looking back, it was, thus far, the best time of my adult life, and also just the beginning of it. A great organization that does…
double your gift this giving tuesday It's Giving Tuesday and loyal Greenagers friend and supporter, Robin McGraw of Black Rock Foundation, has AGAIN pledged $5000 to match new donations! Check out the video below to hear from Robin and fellow Greenagers friends and supporters, the Monday Mountain Boys. Click on the button to help us…
We hope you will join us this Giving Tuesday in our mission to connect local youth to the environment and our community in hands-on, meaningful ways through educational and employment opportunities that deepen and nurture their own lives while supporting the health and vitality of our community and the environment.
See all news