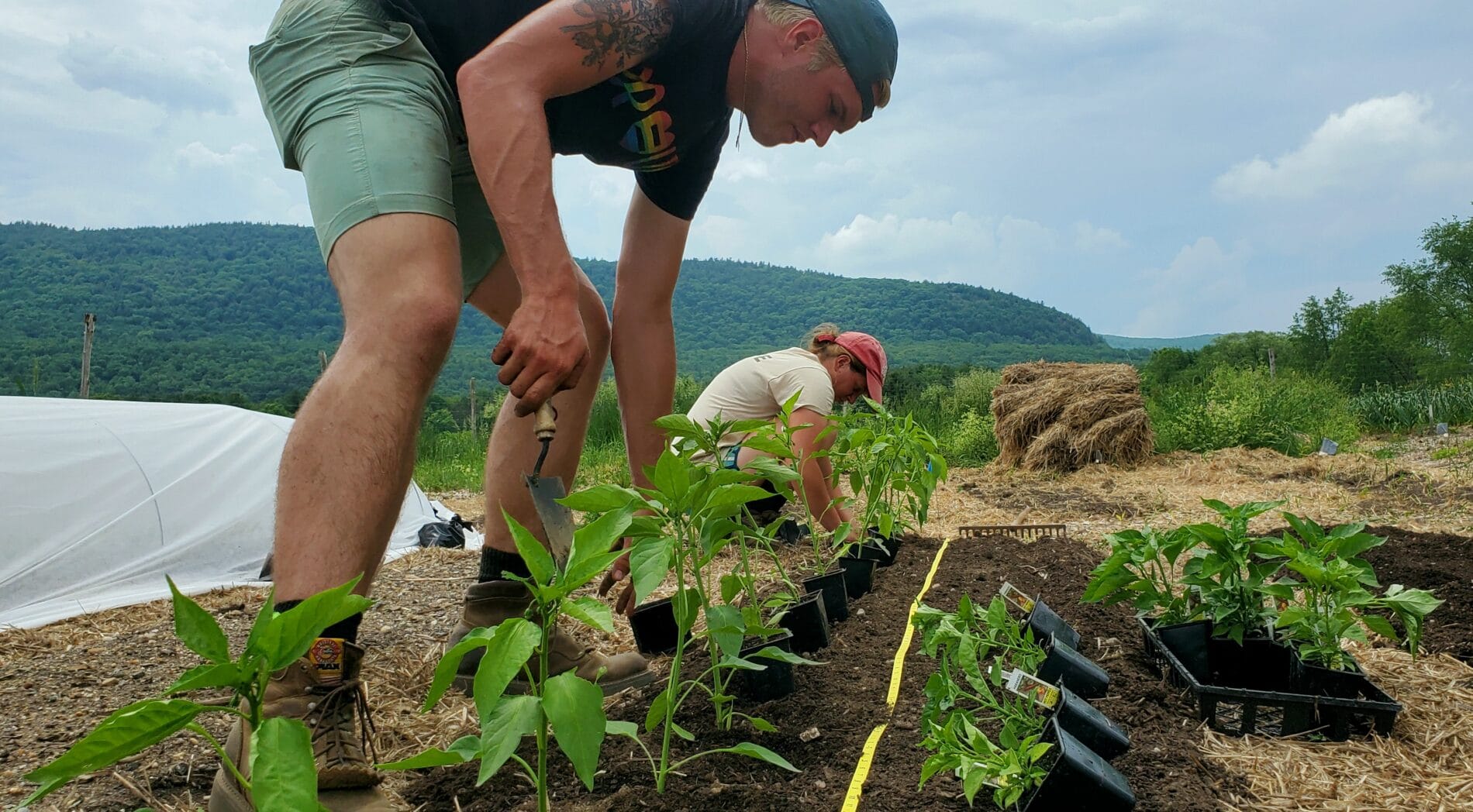 Now Hiring: Farm Crew Leader
Are you interested in farming? Want to learn more while working in an exciting farm program at a growing non profit?
Find out more and apply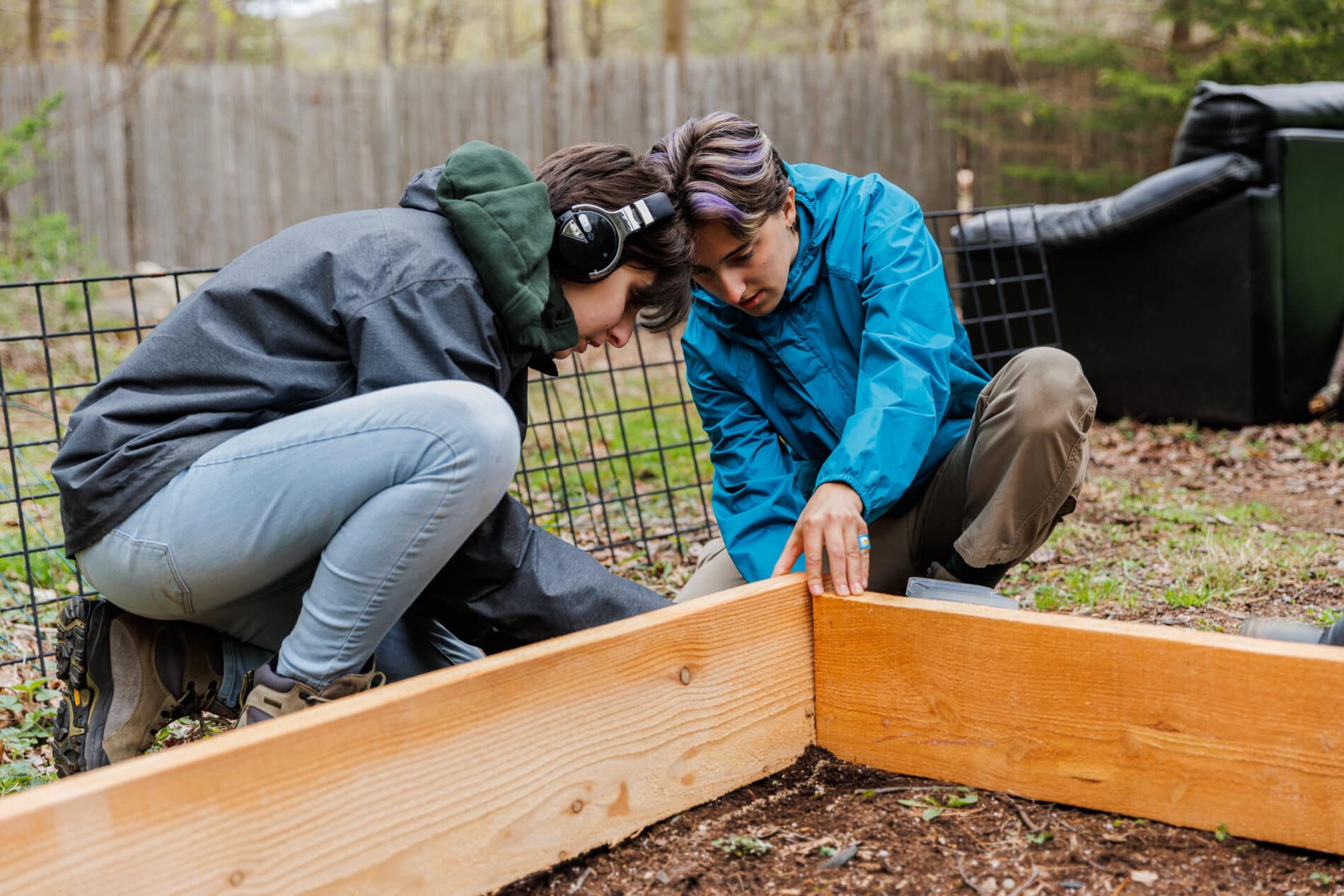 Front Lawn Food installed 22 raised garden beds during April break
Organic raised bed veggie and pollinator beds - installed, filled with soil/compost mix, and ready to be planted thanks to our great Front Lawn Food Crew members!
Front Lawn Food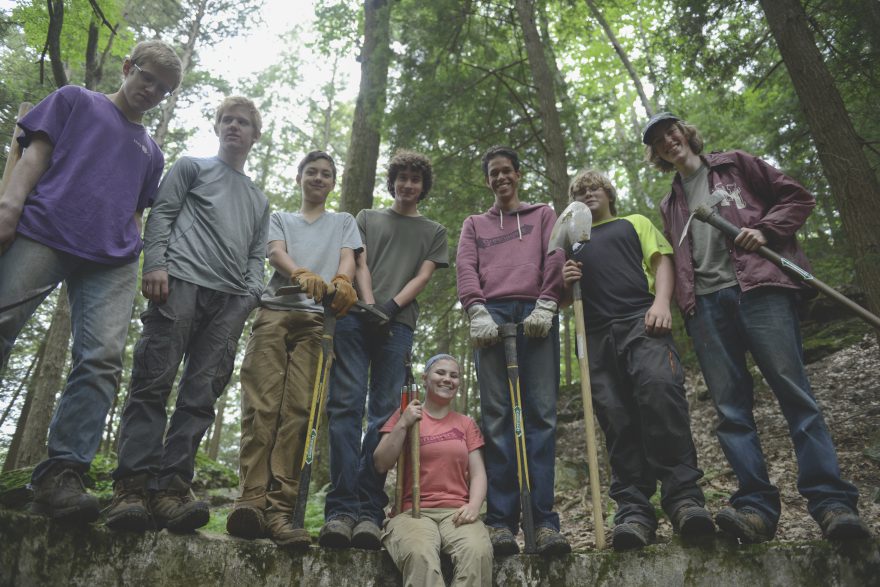 Work With Us
Join our trail crews and be part of a team maintaining and building trails across the Berkshires and New York State. Join our farm crew and learn all aspects of running the farm and engage in important food justice work in the community. Learn new skills, earn money, and have a blast!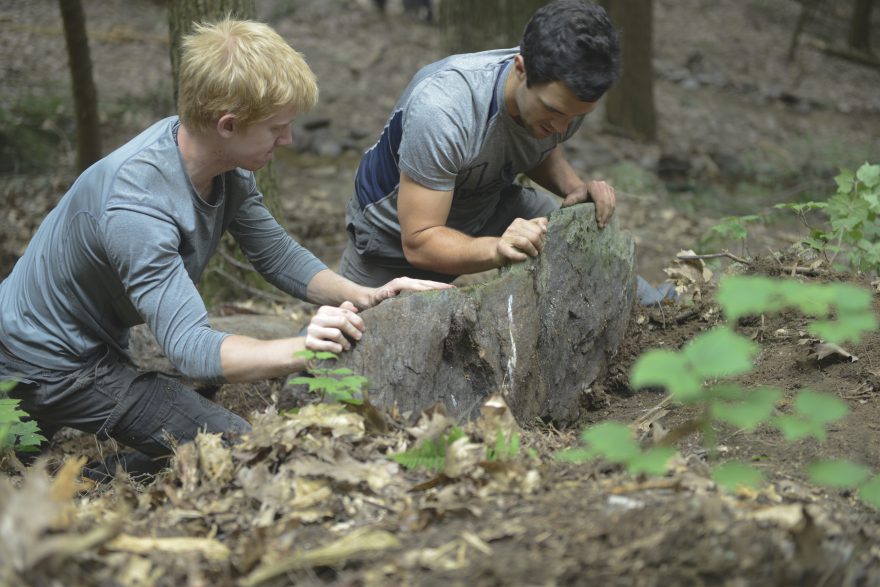 Hire A Crew
Greenagers crews are available for hire to work on public lands. Crews maintain existing trail and build new trail; remove invasive species; construct kiosks and benches; and more.
Youth + Environment + Work + Community
Greenagers engages teens and young adults in meaningful work in environmental conservation, sustainable farming and natural resource management.
Trail Crews maintain existing trails and build new trails for the Appalachian Trail Conservancy and other conservation organizations.
Farm Crew Members work on the farm at April Hill, learning regenerative agriculture and animal husbandry.
Volunteer Teams install Front Lawn Food gardens for area families, to encourage home-based food growing.
Greenagers seeks enthusiastic, hard-working, personable Crew Leaders and Assistant Crew Leaders for the 2023 field season. Wages: $19-$22/hr Full season: May 29 – October 27 Summer: May 29 – August…
We're growing the team! The Development Manager will work closely with the Development Director on all fundraising efforts so that the organization can maintain fiscal health and mission delivery. Responsibilities…
This is an exciting opportunity to join the Greenagers team! Pathways to the Trades introduces Berkshire County students to the variety of trades career opportunities here in the Berkshires and…
See all news