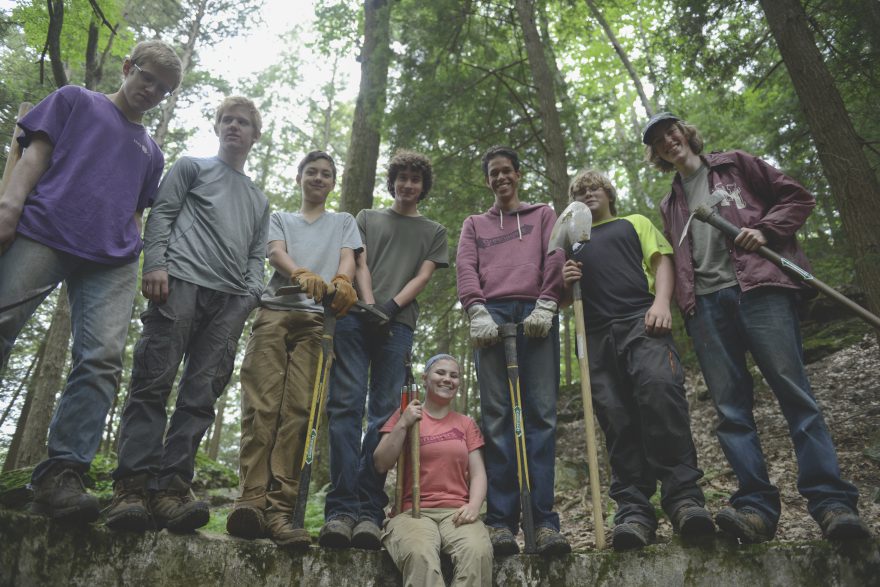 Work With Us
Join our trail crews and be part of a team maintaining and building trails across the Berkshires and New York State. Learn new skills, earn money, and have a blast doing it!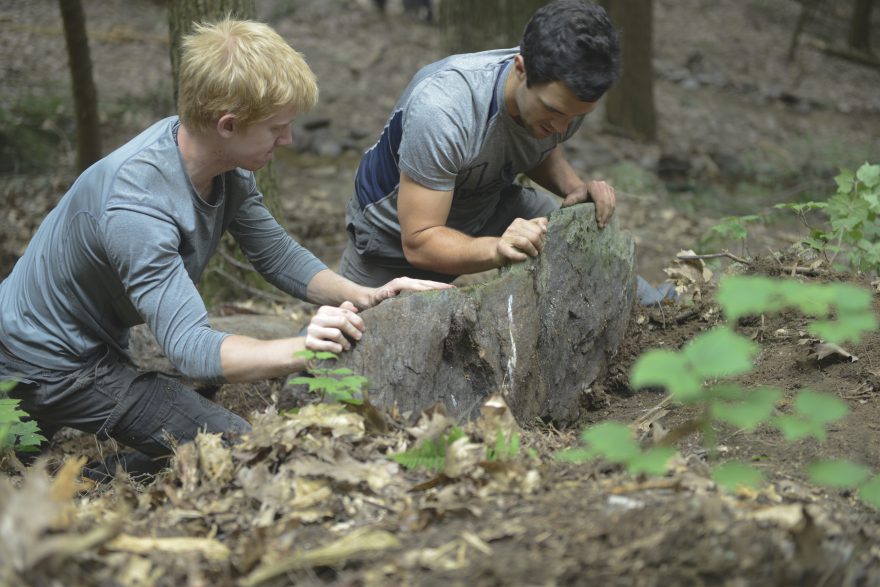 Hire A Crew
Greenagers crews are available for hire to work on public lands. Crews maintain existing trail and build new trail; remove invasive species; construct kiosks and benches; and more.
Youth + Environment + Work + Community
Greenagers engages teens and young adults in meaningful work in environmental conservation, sustainable farming and natural resource management.
Trail Crews maintain existing trails and build new trails for the Appalachian Trail Conservancy and other conservation organizations.
Farm Crew Members work on the farm at April Hill, learning regenerative agriculture and animal husbandry.
Volunteer Teams install Front Lawn Food gardens for area families, to encourage home-based food growing.
Save the Date: #Giving Tuesday is December 1st! We're proud to be a part of this global celebration of giving. We are also honored to name the incredible Monday Mountain Boys as regular and generous supporters of environmental education and employment. Hear from their founder Bob Baum why he donates to Greenagers….
CLuB is making headlines! Read this great Berkshire Edge article on CLuB, written by Sheela Clary CLuB is one month in, and grateful for hot water bottles and long johns
The Monday Mountain Boys explore the Berkshires by foot, forge meaningful connections on and off the trail
See all news