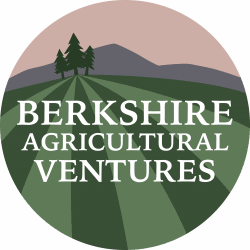 Press Release
Berkshire Agricultural Gives $10,000 Grant to Local Nonprofit Greenagers
Great Barrington, Mass —Berkshire Agricultural Ventures' (BAV) announces a $10,000 grant to Berkshire-based nonprofit, Greenagers. The grant will both support Greenagers' second year of apprenticeships ($2,800) at their farm at April Hill Conservation and Conservation Center as well as offset the cost of a pilot year of Greenagers Helping Farm Hands project ($7,200).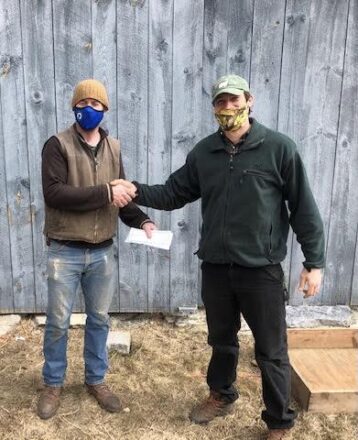 Specifically, this grant will help Greenagers apprentices learn how to re-engage the agricultural land at April Hill Farm from pasture and hay production to a diversified farm that will include tree nuts, tree and vine fruits, vegetables, beef, lamb, duck eggs, chicken eggs, conservation nursery stock, pollinator habitat, and honey.
Starting April 1, the Helping Farm Hands project grant would offset the cost of helping with the need for labor on local farms and allow youth crews a diversity of farming experiences. For more information on this program visit https://greenagers.org/april-hill-farm/.
"We need more farms and we need more farmers and we need more educated consumers.  Helping Hands, by connecting youth with local farms, supports the labor needs of farms–elevating profitability and puts young people on farms.  If out of twenty youth that participates, one becomes a farmer and nineteen know more about their agricultural landscape and the power of their food choices, we will be making great strides toward a more resilient and just food system.", Will Conklin, Executive Director of Greenagers.
"We are happy to be supporting Greenagers training the next generation of farmers through their apprenticeship at April Hil.  We also see a big win/win getting young adults working for Greenagers exposed to a variety of farms through the Helping Hands Program, all while giving the farmers the extra hands needed for big projects." – Dan Carr, Outreach & Technical Assistance Coordinator at BAV
About Greenagers: Through its paid employment programs, internships, and apprenticeships, engages teens and young adults in meaningful work in environmental conservation, sustainable farming, and natural resource management. In the Berkshires and nearby New York State, our trail crews maintain existing trails and build new trails for the Appalachian Trail Conservancy, Trustees of Reservations, Columbia Land Conservancy, and other conservation organizations. Our Farm Apprentices work with local farmers, learning animal husbandry and organic agriculture. Our volunteer teams install front-yard gardens for area families, to encourage home-based food growing.
Greenagers participants learn the value of teamwork, collaboration, initiative, and solid work ethics. They learn about community partnerships through collaborations with area nonprofits, businesses, and organizations that both hire Greenagers and partner with Greenagers' broader mission of youth and community engagement. We embrace the values of service and stewardship, and we support social and environmental progress in all of our work. For more information on their services, please visit https://greenagers.org
About Berkshire Agricultural Ventures (BAV): Over the past four years, BAV has given over 100 low-interest loans (0-2%) and/or grants to farmers and food businesses. BAV is a 501(c)3 IRS tax-exempt, nonprofit based in Great Barrington, Massachusetts. BAV's mission is dedicated to supporting farm and food business development and viability by offering access to technical assistance and nimble financing including low-interest loans, grants, and other professional resources. BAV brings together collaborative financing programs for farmers and food makers in the region of New York, Massachusetts, and Connecticut by using donations from individuals, foundations, and businesses.
For more information about BAV please visit  www.berkshireagventures.org or call Glenn Bergman, Interim Director, at 413.645.3594.
For more information on Greenagers visit https://greenagers.org.