Hello, February!
Round Up for Change at the Berkshire Co-op MarkeT and Front Lawn Food 2018.
We are very excited to tell you that for the month of February, Greenagers is Berkshire Co-op Market's "Round Up for Change" recipient. Every time you shop at the Co-op, you can tell your cashier that you'd like to round up your total to the nearest dollar so that your spare change can make BIG CHANGE in our community.
Each month, all of the money collected through Round Up for Change is donated to a local non-profit selected by the Co-op's Owners. We are very grateful to be the recipient this month!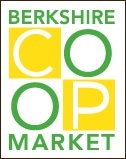 Front Lawn Food Gardens
We're getting ready for our 2018 garden season!
Our Front Lawn Food garden program has always been our way of connecting income-eligible families with homegrown, organic food and teaching young children where healthy food comes from. For many years, we installed and planted 10 free family gardens each spring – but every year, more families were added to the waiting list.
In 2016, we modified the Front Lawn Food program with the addition of Donor Gardens. Through the Donor Gardens, a Greenagers donor can buy a Front Lawn Food Garden for his or her home, and included in the purchase is a garden for an income-eligible family. One-half of a Donor Garden purchase is therefore tax-deductible.
In 2017, Greenagers installed 42 gardens for donors and recipient families – vastly expanding the impact of the Front Lawn Food program. Many of these gardens were spoken for well before last year's growing season began, and we are lining up our garden schedules for 2018 right now.
"Having a garden in the yard makes it much easier to talk about food, nutrition, the cycle of life, nature, etc." 2017 Garden recipient